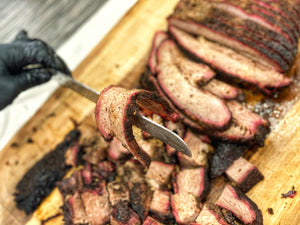 We are Hook's Rubs & Spices
- We make barbecue seasonings and dry rubs for all meats, vegetables and even easy to make craft cocktails.
- We do this for the love of family, food and flavor.
- We were created in 2014 to combat family food allergies.
- 100% Original Flavors
- We were born and bred in Texas. The barbecue state.
#WeSmokeMeat
Always allergy friendly. Keto & Paleo. No MSG. No Artificial Colors or Flavors.
Authenticity Guaranteed.
Matthew 7:12
What's Cookin'?
---
Now we know how polarizing potato salad can be especially in BBQ circles and even more in "The South!" This is one of those dishes...
Hook's Rub – Frozen Brisket Reheating InstructionsThese instructions are for if you have vacuum sealed fully-cooked meat such as brisket, ribs, pork shoulder, chicken, etc. Check out recipes at https://hooksrub.com/blogs/food-recipes 
Easy Refreshments For the Whole Fam...
---
Grab the Brisket CocktailHave you ever reached around and grabbed a brisket? As long as you didn't squeeze the juice out of the meat, you had a juicy, tender, slow...
This Hook's Rub Thirsty Thursday we wanted to get into the early spring season! For those rainy days of Spring, the Dark and Stormy cocktail is what you need! In...